Blog|更新日:2019年6月19日/水曜日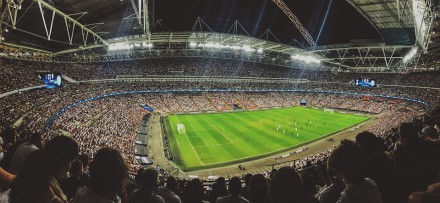 There's always some sadness that comes with the end of European soccer seasons.  My favorite league to watch is the English Premier League, and from fall to spring, watching soccer games is a major part of my weekends.  With the season finished, all I have is baseball.  But this year, there is a lot of soccer going on in the summer.
There are 6 big tournaments going on in June this year.  The European Nations Cup wrapped up with its semifinals and finals.  Meanwhile the under-20 World Cup was happening.  This is a great tournament because we get to see some of the future stars of world soccer in action.  The Women's World Cup is another fun event, and this year that is taking place in France.  As an American, there isn't much to be happy about with the US men's national team, but the women's team is always strong and they're once again favorites to win the World Cup.  
Some of my favorite soccer tournaments are continental cups, and this month we get THREE of them.  First up is the Copa America, which is a tournament featuring teams in the South American confederation.  This year, Japan and Qatar were also invited as guests.  The Gold Cup is another tournament that's happening, and that includes the top teams from the North American and Caribbean region.  Like I said, there's not much to be excited about with regard to the US men's team, but since the region is pretty weak overall, they might have a chance!  Finally, my favorite of the continental cups, the African Cup of Nations, is kicking off this weekend, and I am really excited. I find it to be the most consistently exciting competition, despite the lack of star power on continents like Europe and South America.
So even though the EPL is finished, I'm really enjoying this great month of soccer events all over the world!