Blog|更新日:2022年5月31日/火曜日
Have you ever been to the Tokyo Disney Resort? Well, if not, then this is the blog for you! today I am going to introduce you to the Tokyo DisneySea Hotel MiraCosta!
Tokyo DisneySea Hotel MiraCosta is the only hotel in the world that exists INSIDE a Disney Park . The theme of the hotel matches that of Venice and Portofino and extends its theming into the Mediterranean Harbor (one of the Ports inside Tokyo DisneySea).
Tokyo DisneySea Hotel MiraCosta is a feast for the eyes both inside and out. If you arrive at the hotel by bus, you'll see a stunning fountain that makes you wonder, "Is this really a Disney Hotel?"
Once inside you are greeted by a ship centerpiece in the middle of the wide-open lobby.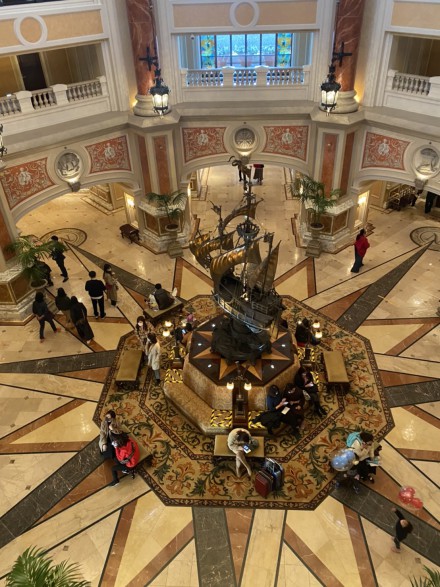 Tokyo DisneySea Hotel MiraCosta is the most expensive Disney Hotel at Tokyo Disney Resort. Room prices vary but they usually start around  ¥44,200 (US$420) for a superior room. Room prices do change depending on demand and time of the year.
The less expensive season is usually in January and February, then again in September.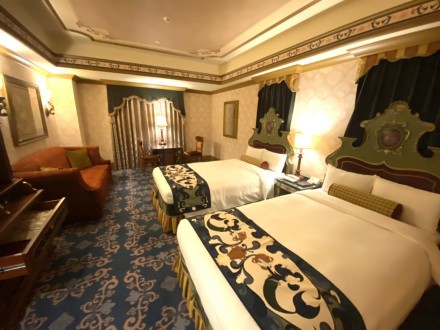 I stayed in the Porto Paradiso Side Superior Room with Piazza View. This room is one of the more expensive types and comes with a great view into DisneySea itself! You can even watch the Volcano erupt!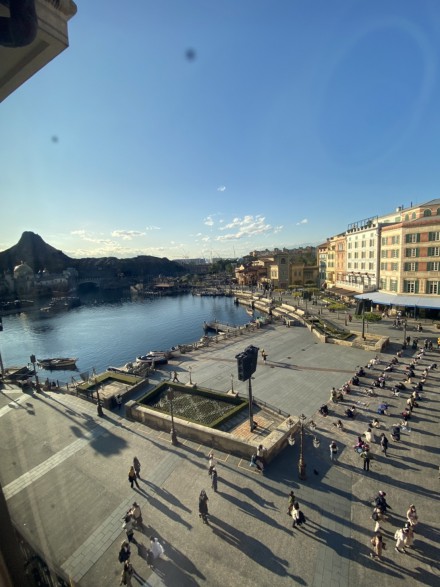 The room comes with some really cute amenities that also follow the theme and design that exists through the whole hotel! And here`s a great tip for you! They will refill your amenities every day of your stay so if you`d like to get a few free souvenirs make sure to pack up the kits each day of your trip so you will get a new one!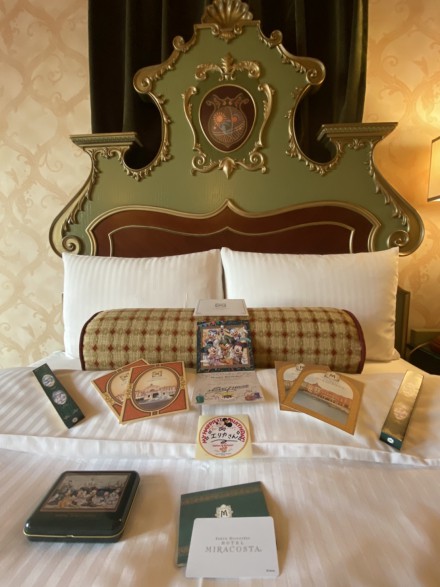 Without a doubt, this is the best and most stunning Disney Hotel at Tokyo Disney Resort, and maybe in the whole world! Just like Tokyo DisneySea, the level of detail inside Hotel MiraCosta is unmatched. The down side is that this level of quality come at a price and it is not going to be for everyone. I recommend staying here for a once-in-a-lifetime stay!

Stay tuned for my next report! We will be talking about the Tokyo Disneyland Hotel!