Blog|更新日:2022年6月7日/火曜日
Up next on our tour around the Tokyo Disney Resort is a stop at the Tokyo Disneyland Hotel!
Tokyo Disneyland Hotel is a luxury hotel at Tokyo Disney Resort just outside Tokyo Disneyland.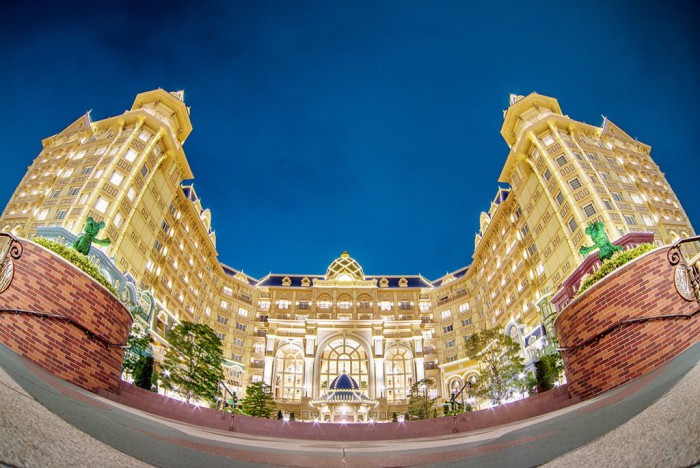 This hotel has features a Victorian theme, luxurious style, and is located just  a short walk from the most popular Disney theme park in the world. Rooms at the Tokyo Disneyland Hotel start at around 30,000 yen or about 300 dollars per night, and go up depending upon the view, season, and number of guests staying in the room.
The lobby of the Tokyo Disneyland hotel is a tall, airy space that is similar to the Grand Floridian Hotel at the Walt Disney World Resort in Florida, USA.
I stayed in a Standard Superior Alcove Room (Park Grand View) which meant that it was a preferred park view room. and oh boy was there a view! Just take a look at this sunrise photo I got!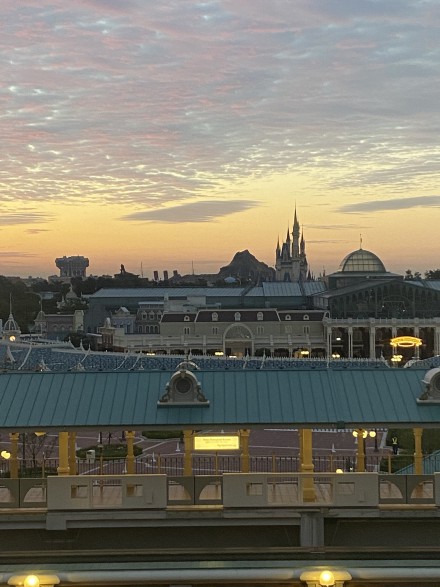 There is so much detail in this room. For starters take a look at the bathroom!  If you look closely, you'll notice a ton of specialty Tokyo Disneyland Hotel-branded toiletries. And as with the MiraCosta, they will refill these amenities each day so make sure to pack them away so you get a few extras to take home!
Next up we will look at the bedroom itself. The room has two twin beds and an alcove bed which you can see over there on the right of the photo.
These rooms types tend to be on the 5th and 6th floors and afford a beautiful view of the Tokyo Disneyland Park. If you are enjoying a day resting in your room you can sit and watch as the monorail goes by. At night you might even be able to watch the fireworks!
Overall, Tokyo Disneyland Hotel is a great choice for those wanting to spend as much time at Tokyo Disneyland as possible. You just can not beat the 5 minute walk right into the park!  Even if it's for one night I recommend staying here at least once!  As a fan of Disney, you will appreciate the detail that has gone in to every piece of the experience.